Students are welcomed to IMSA to help our curriculum specialists' test and prototype new hands-on, minds-on STEM activities. This event is for students in grades 3-4.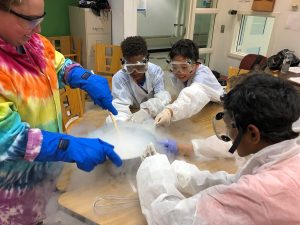 September Testers will explore the science behind how animals are able to survive during wintertime. Concepts covered will include snow flotation, weight distribution, and insulation. Testers will also make winter critter sculptures.
Students attending this event will be invaluable science advisors in ensuring that the programs we create are all FUN, interesting, and overall kid-approved. Some activities for this event are purposely left more open-ended (loose)/purely inquiry-based in order to allow participants to play a key role in determining the final (ultimate) direction the inquiry will take.
These 90-minute programs are free to families but students need to be registered to attend. Parents are welcome but not required to accompany their child (please, no more than 1 parent per child).