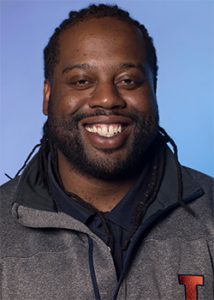 Moe Haney, Alumni Relations Coordinator
630.907.5033
alumni@imsa.edu
---
My name is Maurice "Moe" Haney and I am serving as your alumni liaison. As Alumni Relations Coordinator, I facilitate alumni programming and meet your alumni-related needs. We plan to provide plenty of opportunities for you to connect with other alumni and the IMSA community. As alumni, you are the storytellers of IMSA. Your impact on the Academy is unmatched and we are forever grateful for you. I have had many wonderful interactions with great alumni such as yourselves. I look forward to many more interactions. Please look out for future newsletters to find out what our alumni family is up to in addition to upcoming events and opportunities.
About the Liaison
Moe, previously, served as a Resident Counselor in Student Life at IMSA. Moe has also served in various auxiliary positions at IMSA which include serving as an Academic Support Liaison, Volleyball Coach, Speech Coach, Peer Multicultural Educators Advisor, Chess Coach, BSU Advisor, Tutor and Student Advocate. Moe enjoys volunteering any extra hours he can to support our students at the Academy. Moe has a diverse educational background having studied Chemistry and Communication at the University of Illinois Urbana-Champaign. Moe has also studied Life Science and Sports Science at Logan University in Missouri. Currently, Moe is pursuing a masters in College Student Personnel from Arkansas State University. While attending the University of Illinois, Moe was active as a full-time student-athlete while working for University Housing in various positions. Moe was also heavily involved in campus activities and organizations. His love for service and being involved is his motivation and keeps him actively involved in the IMSA community and beyond.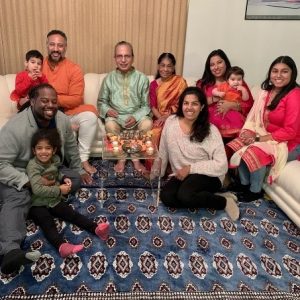 Moe met his wife Pooja, an IMSA alum, at the University of Illinois as they were both Chemistry majors. Moe's love for academia and science, in general, is what led him and his wife to IMSA as they pursued employment closer to family after living in Champaign, IL post graduate school. Moe is really excited to serve as your alum liaison. Moe is no stranger to interacting with IMSA alumni as he constantly attends social gatherings and events involving former IMSA Titans. Moe is dedicated to assisting in developing more frequent and stronger relationships with our alumni while engaging them with our students and academy overall. He values the role and impact that active alumni contribute to our mission to ignite and nurture creative, ethical, scientific minds that advance the human condition.