The RISE Course:
This year-long course is intended for students who are interested in pursuing a higher-level, year long, in-depth study of a science topic of their choosing. This course will give students the opportunity to participate in the community of scientific research and scholarship. There will be a significant writing component to this course. Students should be prepared to write.
Grade Level Eligible: Students grades 9 -12
Scholarship Availability:
Scholarships for the RISE program were made available thanks to the generous support of the IMSA Fund for the Advancement of Education. Scholarships are based on financial need and not academic performance. Eligibility is based on the Federal guidelines for the Free or Reduced Lunch Program. A school administrator verification or other governmental documentation is required to be considered for a scholarship.
Questions? Contact Statewide Student Initiatives, or call 630.907.5987.
More Information About IMSA:
IMSA is a leading teaching and learning academy for imagination and inquiry, based out of Aurora, Illinois, which has garnered worldwide acclaim for its unique, groundbreaking educational programs. IMSA's residential academy and outreach programs have recently been featured by publications such as Education Week and WIRED
A Message from RISE Instructor Jacklyn Naughton
My name is M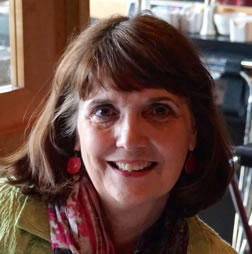 rs. Naughton, and I'm the instructor for the Research, Inquiry Skills & Experimentation course. I have a BA in biology and chemistry and a Master's Degree in biology. I received a certification in Online Teaching and Curricular Design in 2010. The Association of Women In Science named me as Scientist of the Month in October 2010.
I've been a science teacher and research advisor for more than 30 years. Helping students with research is my passion so I'm very excited to be working with you.
From a 2013-2014 RISE student:
"Particularly in the past few years, I have nurtured a growing love for science and technology. As a result, I was extremely interested in the RISE program hosted by one of Illinois' top high schools, the Illinois Math and Science Academy (IMSA). As I went through this program, I learned more about the scientific approaches to a design or experiment, and I learned to conduct my research independently and efficiently. I had encouraging and hard-working classmates, along with a very experienced instructor who was both approachable and helpful. I learned more about my topic, and I had the opportunity to pursue advanced topics that I am interested in that are normally not offered at a high school level.
I feel like this experience in RISE truly raised my academic level up a notch and helped me earn a strong passion for science. The RISE class acts in a similar way that an online classroom would work. There are instructional posts and interactive activities that are often engaging and thought-provoking. In addition to this, students cooperate with each other and comment on each other's posts, often giving constructive criticism or praise to improve productivity and enthusiasm for a topic that everyone is interested in (in this case, science). The instructor is always quick to reply to messages, and she is always an understanding person who helped everybody develop enthusiasm for their projects. I am glad to have the opportunity to enjoy such an exciting class like RISE."