Computer Science Faculty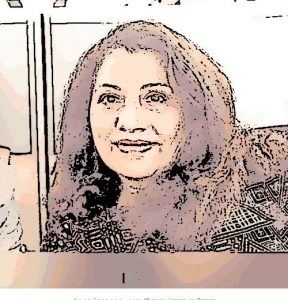 Bio: 
Namrata Pandya has been working at IMSA since the Fall of 2005. Prior to coming to IMSA, she taught Mathematics and Computer science courses at the local community colleges for five years.
As a faculty member at IMSA, Namrata taught Mathematical Investigations courses for the first ten years in addition to teaching computer science courses. She is instrumental in developing the current computer science program at IMSA which includes nine courses, ranging from Computer Science Inquiry to Linux and Cyber Security. Namrata continues to advocate for computer science education in high schools and empowering female students to explore and expand their knowledge of this field before they embark on a four-year college journey. She is a member of Association for Computing Machinery and Computer Science Teachers Association. She is a sponsor for the North American Computational Linguistic Olympiad,  CSAW: Cyber Forensics Challenge, and American Computer Science League. 
Educational Background
Secondary Teaching Certification, Benedictine University
MS in computer science, Illinois Institute of Technology
BS Mathematics, Wilson College, Mumbai
Contact:
Office: A157
Phone: 630-907-5965
Email: npandya@imsa.edu