Following a national search, Dr. José M. Torres has been selected as the new President of the Illinois Mathematics and Science Academy (IMSA). Dr. Torres has served in various leadership roles, such as Superintendent of Schools in Elgin School District U-46, Regional Superintendent/Area Instruction Officer in Chicago Public Schools, and as the only superintendent on the Federal Equity and Excellence Commission of the United States Department of Education.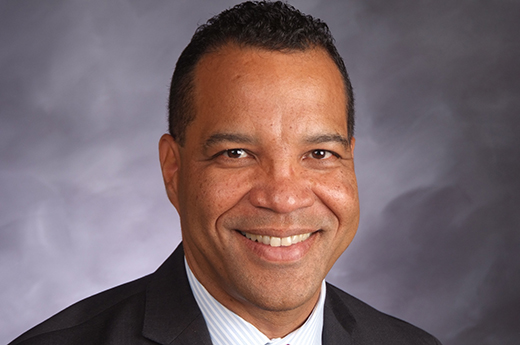 "From a strong candidate pool, Dr. Torres emerged as our clear choice," IMSA Board Chairman Sheila Griffin said. "Our Board was impressed by his intellectual curiosity, commitment to excellence and equity, entrepreneurial mindset, and candor and authenticity. We look forward to collaborating with him to develop and help others develop world-class diverse talent in science, technology, engineering and mathematics (STEM) to benefit Illinois and advance the human condition here in Illinois, nationally and globally." The Board's full announcement can be found here.
Dr. Torres was recently recognized for his achievements and leadership toward educational equity and excellence in receiving the 2014 Dr. Effie H. Jones Humanitarian Award from the American Association of School Administrators. Torres is one of only three educators in the U.S. to receive this prestigious award.
Dr. Torres said he is especially drawn to IMSA's mission statement and its congruence with his personal passion and commitment – "to end poverty." Dr. Torres said of this lofty goal, "I believe this can only be accomplished if we have excellent, equitable education and learning systems for academically talented students and for all students, and I realized that I could accomplish my mission in life through partnership with those at IMSA who continue to be fully committed to igniting and nurturing creative, ethical, scientific minds that advance the human condition."
Dr. Torres earned his Bachelor of General Studies, Master of Education, and Doctor of Philosophy in Educational Administration from the University of Maryland. He currently lives with his wife in Elgin.
The IMSA Board will vote to employ Dr. Torres at its meeting on August 20, and he will join IMSA's staff in September. Dr. Torres will be succeeding Catherine C. Veal, who served as Interim President after Dr. Glenn W. "Max" McGee retired last summer.
The internationally recognized Illinois Mathematics and Science Academy® (IMSA) develops creative, ethical leaders in science, technology, engineering and mathematics. As a teaching and learning laboratory created by the State of Illinois, IMSA enrolls academically talented Illinois students (grades 10-12) in its advanced, residential college preparatory program, and it serves thousands of educators and students in Illinois and beyond through innovative instructional programs that foster imagination and inquiry. IMSA also advances education through research, groundbreaking ventures and strategic partnerships.