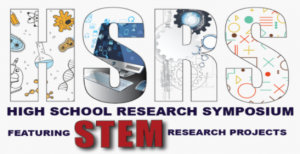 May 31, 2021
Cayleigh O'Hare presented her research virtually at the Illinois High School Research Symposium held in May 2021. This 20th Annual Symposium was sponsored by the Center for Mathematics Science and Technology at Illinois State University and gave high school students the opportunity to share research with an audience of ISU professors, ISU students, and other Illinois high school students.  She showcased her abstract Designing a multi-material nerve graft utilizing novel biofabrication techniques to promote peripheral nerve regeneration in injuries greater than 5.0 centimeters in length. Cayleigh has been working with mentor, Caralynn Nowinski Collens M.D., the co-founder and CEO of Dimension Inx, Chicago, IL since summer 2020 and looks to continue her research in her senior year.
Her abstract can be found in the IMSAloquium 2021 Booklet at: https://digitalcommons.imsa.edu/archives_sir/32/
For more information about the Symposium visit:  https://cemast.illinoisstate.edu/students/high-school/research/index.shtml
Her research project was also accepted at the Scholars International Conference on Advanced Materials Science and Engineering. Cayleigh will present a virtual poster on September 20, 2021. Participants from all over the globe will take part in this annual conference with the theme "Current and Emerging Trends Materials Research and Engineering". Advanced Materials 2021 aims at sharing new ideas and new technologies amongst the professionals, industrialists and students from research areas of Advanced Materials and Nanotechnology.