Summer PROMISE Program applications will be available March 2020
IMSA is committed to excellence and equity including active recruitment of students from all areas of Illinois. IMSA's PROMISE Programs address the challenges of culturally, linguistically, and ethnically diverse students through academic enrichment programming at low or no cost. Held on the campus of the Illinois Mathematics & Science Academy in Aurora, Illinois with transportation provided from Chicago, PROMISE programs provide students the opportunity to work with IMSA faculty, staff and student mentors exploring IMSA's unique learning laboratory and encouraging future admission to its tuition-free residential Academy for tenth through twelfth graders.
Program highlights:
Exposure to curriculum that increases skills in math, science, English and leadership
Interactive, hands-on learning
Personal skills development
The opportunity to experience IMSA's residential environment
Preparation for the Academy application process
Family involvement in the program
Applications are completed online and will require students to send electronic requests for a math or science teacher evaluation and an additional school representative for records.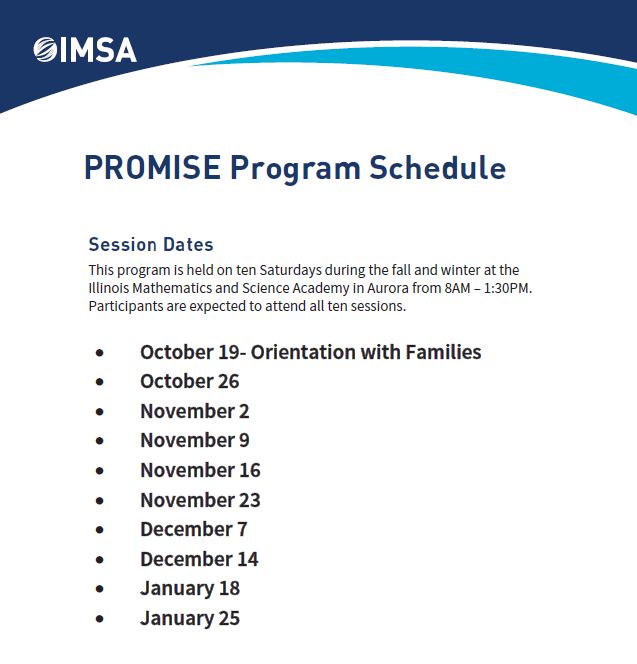 For more information about these programs, please send an email to promise@imsa.edu, check out our PROMISE brochure, or join our Admissions mailing list below.

Programs
Links