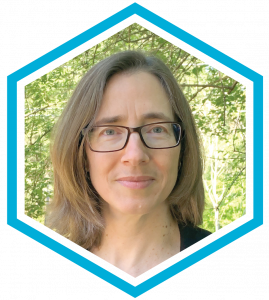 Sona N. Golder, Ph.D. currently holds dual appointments as a professor in the Department of Political Science at The Pennsylvania State University and a professor in the Department of Comparative Politics at the University of Bergen. She has distinguished herself in research, scholarship, teaching, grant activity, publications, and professional service in the field of Political Science.
Dr. Golder's publications illustrate her commitment to advancing the field of Political Science through both research and teaching. Notably, Dr. Golder has published two important and well-regarded textbooks, Principles of Comparative Politics and Foundations of Comparative Politics, that show students how to take a scientific approach to answer core questions in comparative politics, rather than the standard approach of describing political institutions in a handful of countries around the world.
Dr. Golder has been awarded over four million dollars in external and internal grants, received the MacCracken Fellowship, and won the Brian Barry Prize from the British Academy for excellence in Political Science scholarship.
Dr. Golder's excellence extends to exemplary service and mentoring in higher education. At Penn State, she chairs the College of Liberal Arts Promotion & Tenure Committee. She has served on over 15 doctoral committees and 5 Master's committees. She continues to serve as a mentor for numerous graduate students and junior faculty who are women and people of color. Dr. Golder also served for several years as the lead editor of one of the discipline's leading general journals, the British Journal of Political Science, and as an editor of the Politics of Institutions Book Series published by Oxford University Press.
Dr. Golder also has developed and taught ten different courses in Political Science, including methods courses on Game Theory and Quantitative Analysis as well as substantive courses on Comparative Politics, European Politics, and Executive-Legislative Relations. As a leader in her field, Dr. Golder expands our knowledge and understanding of political institutions and behavior in advanced industrialized democracies. Using advanced quantitative methods to explain and critique international political processes, Dr. Golder is an amazing representation of what IMSA looks like 30+ years later, and how IMSA alumni continue to gravitate towards foundational knowledge of STEM, liberal arts, and social sciences to have an impact on the world through research, teaching, and service.