Alumni Champion, Long-Time Administrator Establishes Alumni Awards Endowment
When Cathy Veal, former long-time IMSA administrator and leader, talks about "the best club in town," she's speaking of IMSA Alumni who embody the mission and vision of innovation, inquiry, imagination, and the return on investment she envisioned so many years ago.
Now, Cathy has made a legacy gift to the IMSA Fund for Advancement of Education to celebrate the great work Alumni are doing in their communities and professions. The gift establishes the Cathy Veal Endowment for Recognition of Alumni. Proceeds from the endowment help support the recognition of IMSA Alumni who deliver outstanding contributions to their field of endeavor, to IMSA, and to the citizens of Illinois, our nation and the world through the annual IMSA Board of Trustees Alumni Awards program and other means.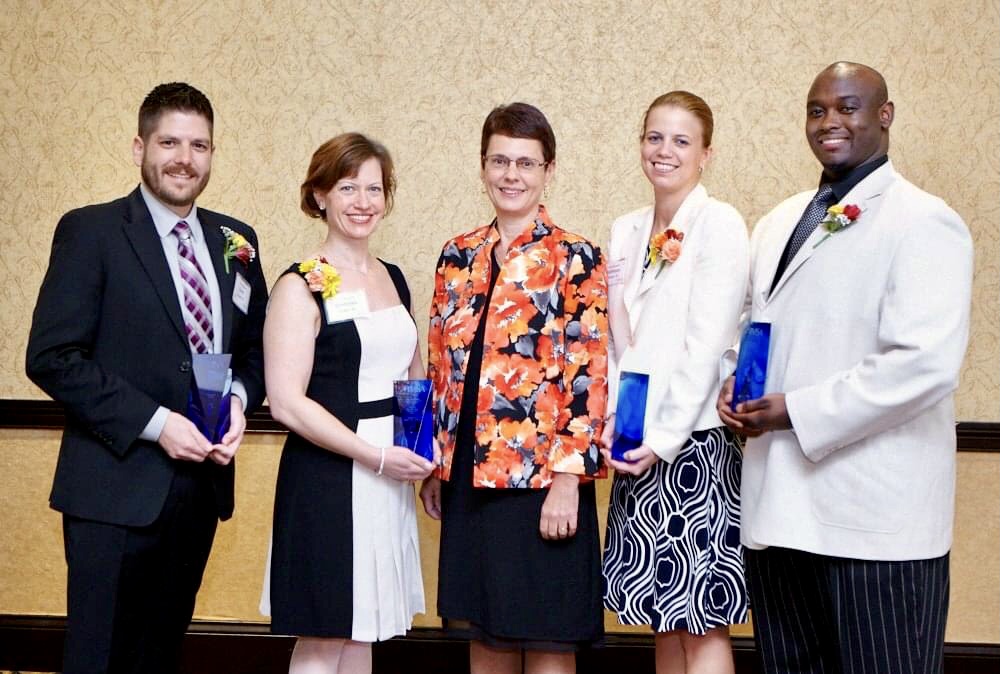 Cathy has a strong history of providing annual and leadership gifts, including supporting several endowment funds as well as IN2 and the science lab campaigns, and recently decided the time was right to establish her own fund.
"At this point, I wanted to establish my own endowed fund and do so in a way that allowed me to pay tribute to our Alumni and our Trustees, two of the groups I worked most closely with during my time on staff," says Cathy.
By establishing the named endowment fund, Cathy hopes to help IMSA sustain its recognition and support of Alumni and over time increase and improve it.
"I also hope to inspire Alumni and others to consider establishing or contributing to an existing endowed fund or starting their own," Cathy says. "Endowed funds provide support in perpetuity and free up unrestricted donations to support other needs," she added.
"This gift is a testament to the Alumni legacy we collectively uphold, and Cathy's generosity over the years, culminating with this special commitment, is a remarkable example of goodwill with great purpose," said Dr. Evan Glazer, IMSA President.
Cathy served IMSA for 29 years, first as the founding Dean of Student Services, then as Director of Communications, Chief of Staff, Vice President (several roles), and President. As Secretary of the Board of Trustees, she led Board planning to establish the Alumni Awards program in 2006 as part of IMSA's 20th Anniversary.
Cathy maintains many meaningful relationships with Alumni today whose lives and work inspire her, and she appreciates the Board's commitment to recognizing and engaging Alumni. She also enjoys working in a direct way with Alumni entrepreneurs. Through Blue Titan Ventures, Cathy has found a way to help bring to life ideas staff, board members, and Alumni kicked around for a number of years.
For more information on giving or establishing a named endowment fund, contact Cesar Patino at cpatino@imsa.edu.