"Research is formalized curiosity. It is poking and prying with a purpose."
– Zora Neale Hurston, Dust Tracks on a Road, 1942
Formalized in and evolving since 1989, the Student Inquiry and Research (SIR) department provides a framework for students to conduct original investigations on compelling questions of interest, collaborate with other students and professional researchers, and to share their investigation results through public presentations and publications. In its current form, the SIR department runs a number of distinct programs and initiatives – detailed below – for the IMSA community and the public.
During the academic year, SIR runs a one-credit, graded course. Students work with research mentors both on and off campus. The projects are designed to last between one and two years and culminate in a peer-reviewed publication. SIR manages the solicitation of projects, recruitment of students to projects, logistics of sending students to research sites, and oversight of projects and student outcomes.
Students must have completed their first year at IMSA and be in good academic standing to be eligible for participation in the program. Inquiry Days (usually Wednesdays) are set aside for students to pursue their research. IMSA provides a variety of unique resources to help facilitate SIR investigations.
The SIR department manages the Summer Research Training Program in partnership with Professional Field Services (PFS). This program engages non-IMSA students in research at IMSA. The goal of the program is twofold: the students get a meaningful research experience through their work with IMSA faculty and this work moves the researcher's own project forward in a meaningful way.
For information about IMSA's other summer programs visit Summer@IMSA.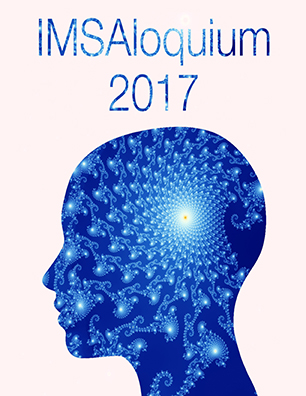 IMSAloquium (formerly called Presentation Day) is an annual, public event during which IMSA community showcases work done during the year. SIR students present on their research, even if it is still ongoing. Students doing independent studies and other innovative work are also invited to present. In addition, Research Mentors and IMSA community members facilitate participant-centered workshops related to research they are engaged in on campus. The event also features a keynote speech and brief comments from members of the IMSA staff.
Abstracts from past years are available on DigitalCommons.
This year's IMSAloquium will be held on Friday April 28th, 2017.
Additional Information
IMSA students should refer to the SIR Moodle site for current information, required forms, and the SIR student handbook.
The main SIR office is located beside the Grainger Center at IMSA. For further information about SIR or if you have questions, please call 630-907-5885 or e-mail sir@imsa.edu.
Faculty
Links